Whether a full-on party or a quiet night for two, the glass you drink your Champagne from will determine how much you enjoy it. The greatest champagne glasses come in a tulip, flute, and coupe designs, and each has its benefits, such as aromatics, bubble retention, or just a joyful sipping experience.
A champagne flute, sometimes known as a champagne tulip or tulip champagne flute, is a tall, narrow glass used to serve champagne and champagne cocktails. It typically carries six to ten ounces. The benefit? The small bowl and height of the glass help the Champagne or sparkling wine retain its bubbles for longer.
We've gathered the greatest tulip-shaped champagne flutes in various shapes to make your evening completely stress-free.
The function of Champagne Glasses
The natural occurrence of carbonation causes the bubbles that distinguish Champagne from other wines. As a result, a decent Champagne glass's shape and size should help maintain these appealing bubbles.
A "nucleation site" near the base of the bowl is suitable for Champagne glasses. This is a microscopic laser-engraved etching that aids in the formation of bubbles. A certain effervescence point allows the bubbles to linger longer and float in lovely vertical lines.
Best Tulip Champagne Glasses
Riedel Performance Champagne Glasses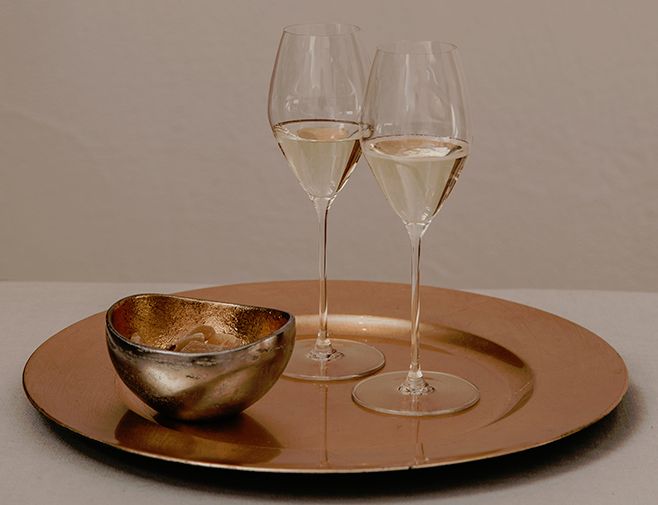 Riedel is a label you'll see at high-end restaurants all the time. These glasses are elegantly built, broad enough to show off aromatics but narrow enough to keep sparkling wine fizzy; each bowl features a "sparkling point" to boost carbonation. They're constructed of lovely, dishwasher-safe crystal.
Luxbe Champagne Glasses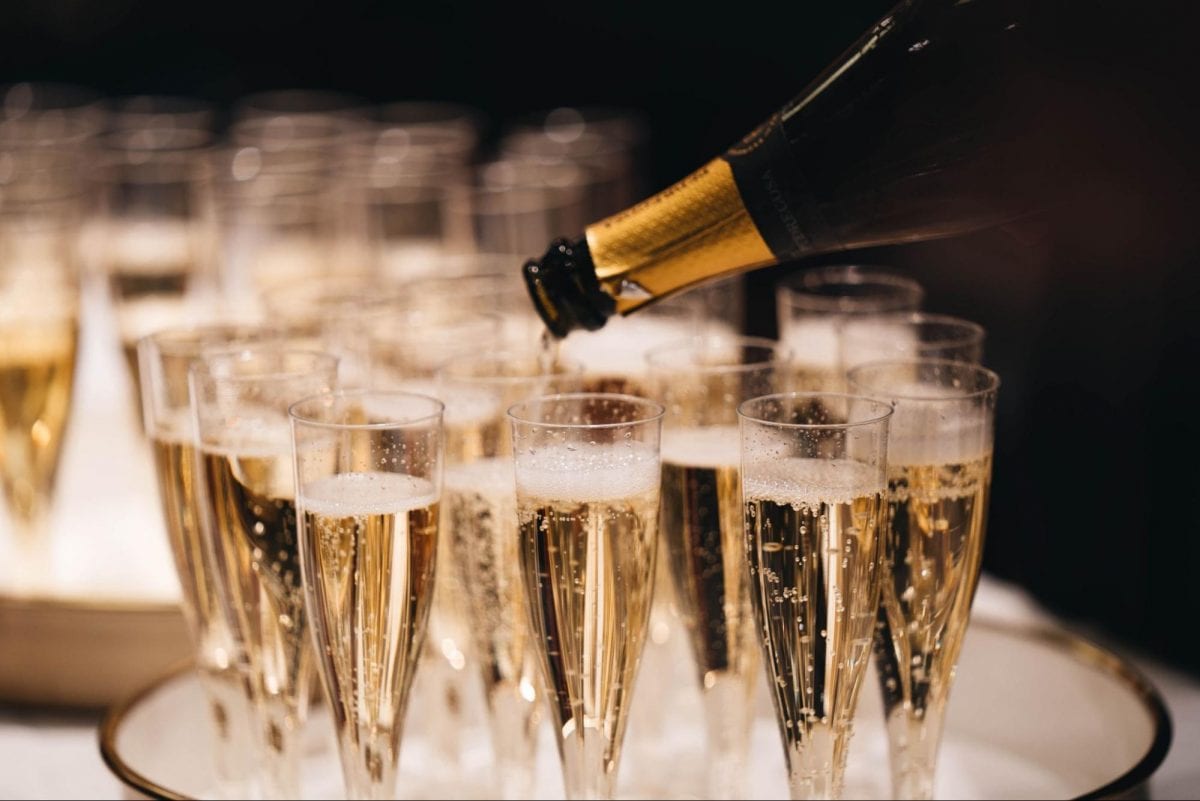 This four-piece champagne glass set may be the best of both worlds. The tulip-shaped bowls are broad enough to enable aromatics to shine through, but the comparatively narrow form retains carbonation, resulting in a full sensory experience as you drink. They're fashioned of chip-resistant crystal, making them long-lasting and dishwasher-safe. Just as importantly, the kit is reasonably priced.
Riedel Vinum Cuvee Prestige Glasses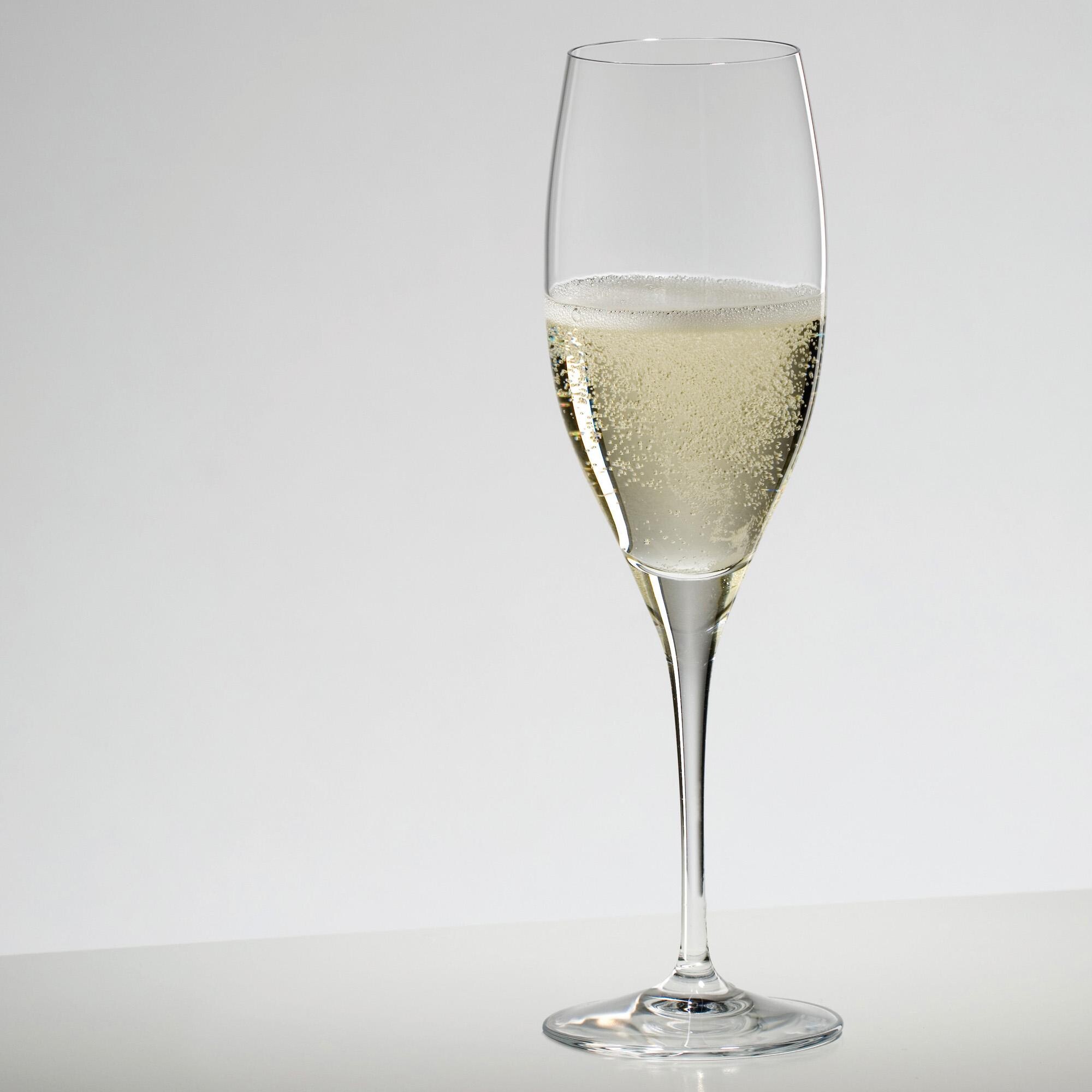 Riedel's Vinum Cuvée Prestige champagne flute is one of the best. The long stem makes it easy to handle and carry, and the compact bowl prevents bubbles from leaving no matter how carefully you sip — but you may not get as many flavorings as you would with a larger option. The classical design is refined, functional, and timeless. The glasses are ideal for everyday use because they are dishwasher safe. If you're arranging a meal for more than two people, you'll need to get numerous sets of Riedel champagne glasses.
Riedel Vitis Champagne Glasses
The Vitis series is designed with certain wine kinds and styles in mind. The Riedel Vitis glass resembles a flute, but it expands at the top of the bowl to allow oxygen to release scent, which is then concentrated out of the narrower mouth. Therefore this is a Champagne glass. This exquisite crystal glass has a fine rim. Despite its attractive appearance, this is dishwasher safe.
James Prestige Grand Champagne Glasses
The glass's unusual shape was created to aid in forming bubbles and developing scents. The glass is best suited to older or more complicated bottles. It's constructed of mouth-blown crystal and carries up to 10 ounces. Fill it only halfway so the bubbles may form gently. Because of the glass's prominently curved bowl and tapered aperture, the bubbles remain longer and break at just the perfect position to release the aromatics of the wine. Since the top of the glass is thin, the smell is trapped for a longer period. The drink was light and elegant to grasp.
Zalto Denk'Art Champagne Glasses
It is fairly typical to use a universal wine glass for Champagne at home, ideally Zalto, due to its thin lip and light feel, as well as its capacity to focus a Champagne's scent. These glasses are ideal for vintage Champagne. These champagnes are often sourced from top grand cru and premier cru vineyards and undergo extended lees age, adding complexity. I want to smell and taste each layer of these wines.
What to look for in champagne glasses?
When purchasing Champagne glasses, keep the following factors in mind:
Size: A Champagne glass should hold nearly 5oz of liquid without being filled. This is distinct from a glass designed for dessert wine, which has a lesser capacity. Champagne glasses are frequently held and replenished through an event, so they should never be too heavy.
Shape & Balance: Consider the equilibrium of the glass after deciding on its body. The foundation should nicely balance the drink. It shouldn't be so little that it falls onto the tabletop, nor should it be so enormous that it gets trapped beneath dishes. When filled with liquid, an extremely tall flute might become top-heavy.
Thinness: A slimmer glass will not only be lighter, but it will also be more enjoyable to drink from. This is when crystal triumphs above all other Champagne glass materials.
Design: Clear glasses are a good choice since they allow for an unhindered presentation of sparkling beauty. Look for a glass with no bulges, bubbles, or cooking.
Ergonomics: Sipping from a tall, thin flute might be difficult. When you drink, you don't want the rim of the glass to contact your nose.
Cleaning: If your glassware is not dishwasher safe, you must decide if you wish to hand-wash after each usage. Also, some Champagne glass bowls taper to a very tiny point where they join the stem. This might be a challenge to clean.
FAQs
How should I clean champagne glasses?
To clean your glasses, use hot water. Dishwashing soaps can ruin the drinking experience by interfering with the formation of your Champagne's effervescence and scents. You may always use the dishwasher if your glasses are dishwasher-safe, but keep in mind that the detergent may cause the same issue.
What are tulip champagne glasses used for?
The shape of the tulip wine glass is intended to prevent carbonation from escaping and to direct the smells in the wine to the tongue rather than the nose for a more enjoyable sipping experience. Tulip wine glasses are appropriate for both young and aged Champagne.
Final Words
Champagne may be enjoyed on any occasion, special or otherwise, and your glasses are totally up to you. We have provided you with the greatest brand selection for tulip champagne flutes for your future events.